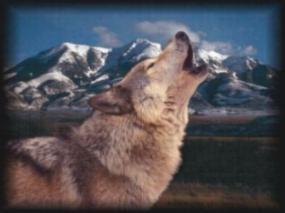 To see these pages as they were intended, please download the Dolphin font, here.
Hi! Welcome to the World of Wolfspirit. I am Wolfspirit. Come in, relax, put your feet up. Please pardon the mess. I am so busy. I have had this website for a little while and still haven't got it very organized but I am still working on it. I am adding and changing things all the time. Please have a look at the other pages of my website.
My website contains information on a variety of subjects. Come journey with me into the World of Wolfspirit. Please feel free to email me at the address below. Please realize when visiting these pages that any views are only my opinion or viewpoint and to be used for informational purposes only. Please contact a professional for more information or medical advice.
One more thing. If you see any graphics or pics that are yours, please let me know. I will gladly link to your site or remove them.

Please! Before you go, sign my guestbook. Thank You!
Please go to my Site Map for a listing of all my pages.